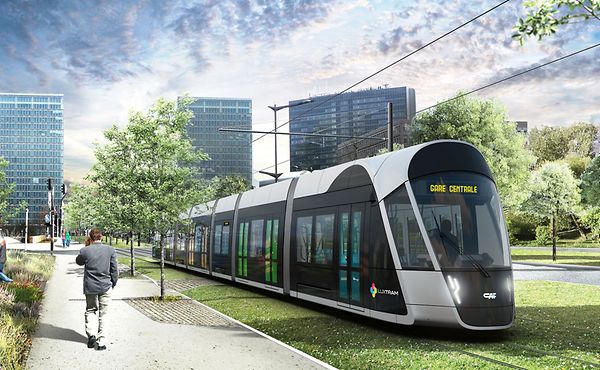 Luxembourg Infrastructure Minister François Bausch has defended a decision to issue a call for tender for the full tram route even though MPs have only greenlighted the first stretch between the central station and Luxexpo.

Responding to a parliamentary question by CSV MP Aly Kaes, Bausch said that it was essential to look at the tram project in its entirety to ensure coherence, also in technical planning.
Bausch also reminded Kaes that parliament itself had in June 2014 called on the government to accelerate procedures to finalise the entirety of the route and submit relevant bills as soon as possible.
Additionally, the minister clarified that the call for tender was definitive for the Gare – Kirchberg route, but conditional on the other sections, Cloche d'Or – Gare and Kirchberg – Findel.
Only once MPs have voted on these sections will they be fully added to the contract. Should the bills not be approved by parliament, the clauses will not come into effect, with no damages or compensation to be paid to the contractor.
A contractor for the tram cars has already been chosen, Spanish company CAF, with the design unveiled earlier this month.